WHY FIVE ADVANCED
BIKE GLOVES ?
PROTECTION
/

FITTING

/

DESIGN: The FIVE's DNA.
We are glove specialists, and pride ourselves on making what some consider the best gloves ever created. Not that we're smarter than other equipment brands, but simply because we only do gloves. All of our resources, human, technical, and financial, are devoted to a single product: gloves! Every day, every hour, every minute, we are dedicated to the design, development, and production of top-quality gloves. Why?
Because we're convinced that the glove is an essential part of riders' equipment, and it shouldn't be considered a mere "fashion statement". The hand is both complex and fragile, since it's so exposed in a fall. It's made up of a large number of small parts: joints, bones, muscles, tendons, nerve endings. Designing a product that fits these constraints isn't so simple. The hand is, more than anything, essential to our daily lives. So, it's essential to protect it properly, with a glove that's right for your sport. A FIVE glove, obviously. You can't design a glove in the same way you design a jersey. It has to be protective, comfortable, durable, breathable, and fit the rider's hand to transmit every movement without restriction. And this is truly a matter for specialists! Of course, on a bike, you pedal with your legs, but steering precision and finesse is expressed… through the handlebars! Gloves are therefore the vital link between you and your bike. Because, it's a matter of faithfully reproducing through the handlebars what the rider has in mind.
We have more than 10 years of experience at the highest levels in motorcycle racing (World Championship MotoGP, Superbike, Endurance, Motocross, Enduro, etc ..), which has helped us develop absolute mastery of technical constraints, both in terms of steering at high-speed on two wheels, and in reducing the risk of injury to the hand. We've leveraged this experience and, by adapting our concepts to this highly specific activity, we've transferred this knowledge to cycling.
There is a fundamental difference between making a beautiful glove, and making a truly efficient glove. Our goal is to bring you a combination of these elements in just one product. Designing a glove is one thing, but large-scale production, and duplicating its functionality in every size is another matter. We design our own concepts, draw up our own patterns for each and every size, determine the positioning of each protective element and each seam with millimetric precision, and we select all of our materials. The end result is a fit and feel that always provides an optimal compromise between protection and comfort. This remains true, whatever your size. Only a specialist can promise such consistent quality. We have our own design and development centers in France and Italy, and we manufacture in our very own production facilities. In the end, this makes all the difference. To be sure you're truly convinced, do something very simple: slide your hand into a FIVE glove.
Cycling, in all its forms, is becoming increasingly technical. We believe that this same approach, imbued with a spirit of excellence and technical mastery, is the right one for cycling equipment. It was this same approach that led to the development of the FIVE Advanced Bike Gloves range, which we'd like to share with you through our collections Generation 3.
---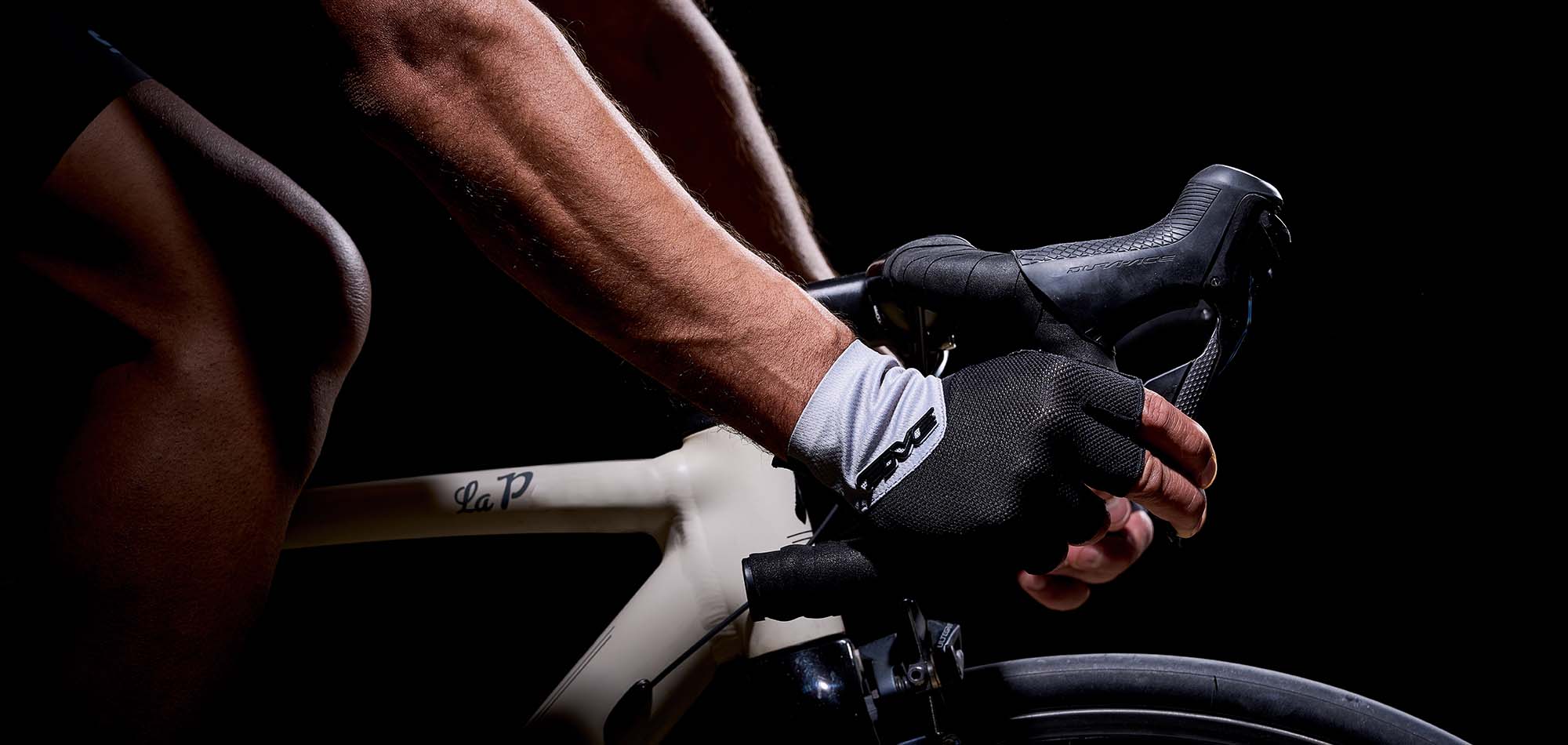 ---
* The assessments and performance levels mentioned in this catalog (absorption of palm or top impacts, ventilation, freedom of movement)  are given as an indication and constitute a way to compare the FIVE models with each other, according to the design criteria established by the Product Development Department of FIVE Advanced Gloves. They do not come under any independent or official measure.
** Breathability only concerns WB, MX Neo and WP Warm, as these models are not ventilated.
©2021 Five - Advanced Gloves - All rights reserved